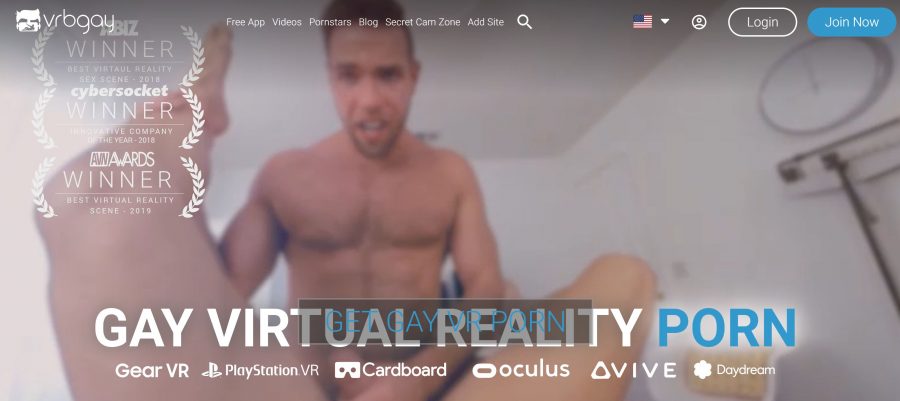 VRBGay is one of only two current VR porn studios producing gay sex movies. Like it's rival VirtualRealGay, it is backed by a large studio that also produces a top straight VR porn site (VRBangers). Known as an innovative studio leading the way in specs, they pioneered the use of 6K filming in VR, although most of the movies at VRBGay are still shot in 4K.
The movies feature a good mix of mainly American attractive and chiseled gay stars, most of whom also appear at VirtualRealGay. Scenes are varied and attractive with backdrops ranging from gyms to prison cells to just a plain sofa. There is not much to choose between VRBGay and VirtualRealGay if you are looking to join a VR gay site. The only edge is that the latter shoots in 5K whilst VRBGay is currently stuck in 4K. The 1K extra resolution is significant if you have a decent headset such as the Rift, Quest or HTC Vive.
Reasons To Join VRBGay
One of only two current gay virtual reality porn sites
Actually experience sex with top gay stars in immersive 3D pov movies
Produced by one of the top VR porn studios
Free VRBGay VR movies
180 VR trailers of full length 4K virtual reality gay porn movies members can access.
Interrogating Sex Detective